Galveston Bay Complex: Trout, Redfish & Flounder
Sabine Lake: Trout & Redfish / Lake Calcasieu: Trophy Trout
Beachfront for Tarpon: Freeport to Sabine, TX & Venice, LA
Home Port
Silver King Adventures
1122 Moorea
Galveston, TX 77554
One of the longest running Charter Services (since 1983)

We furnish all artificial baits for Bay Fishing and provide tackle, upon request, at no charge to you. Wade fishing when appropriate. For Tarpon trips we furnish the best in Big Game rod and reel setups, including all terminal tackle and natural and artificial baits.

While the team of Silver King Adventures can accommodate multi-boat parties and are happy to assist you with any corporate or family outings, our Bay Fishing trips are tailored for up to 4 anglers and our Tarpon trips are limited to 3 anglers.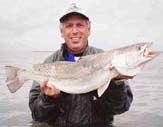 At the end of your trip, we will fillet and package your fish for the trip home; there's nothing like a fresh fish dinner! Or perhaps you would rather take photos and share in the promotion of catch and release as the guides of Silver King Adventures all do.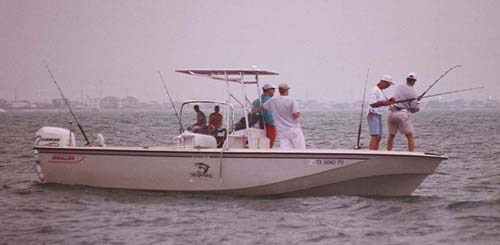 Fish with the Best or Fish with the REST!
Trophy Trout, Redfish & World Class Tarpon